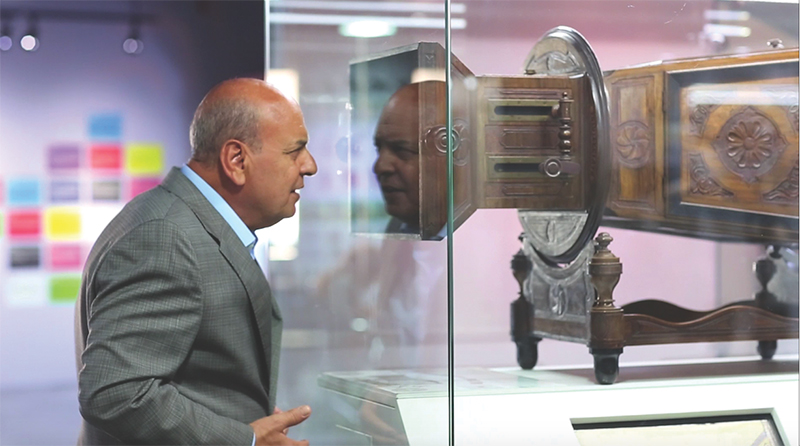 Since the earliest days of civilization, man has been fascinated with the concept of capturing movement. From prehistoric cave drawings based on light and shadow, to the digital age of cinema, the desire to capture, manipulate, and reproduce images and movement has been widespread. The progression of science and the art of entertainment have always run side by side, ultimately culminating with the birth of the motion picture film.
The Dubai Moving Image Museum showcases this progression, exhibiting the development of visual entertainment from its inception to the birth of modern-day cinema. The Dubai Moving Image Museum, one of only a handful of museums in the world focusing on the history of the moving image, is the first and only one of its kind in the Middle East.
The Collection
Housing the private collection of Mr. Akram Miknas, which he has accumulated over twenty-five years, the Dubai Moving Image Museum was born out of Mr. Miknas' wish to share his collection with the public, hoping to inspire and educate the region with an exciting part of history. All items in the museum are original, dating back from the 1730s to the twentieth century.
The museum is unique not only in its subject matter and location, but in the overall experience. The Moving Image Museum in Dubai features numerous interactive aspects, allowing for guests of all ages to fully experience the rich history of the moving image by viewing and playing with objects such as peeping into an eighteenth century Dutch peepbox viewer, or turning the reel of an early twentieth century mutoscope to see the flicker effect!
The official website for the Dubai Moving Image Museum